Characteristics of Burgundy wines
The soil in Burgundy
The hillside is usually were vine grows in Burgundy. In the plain the soil is too rich and the grapes get too much water. On the top of the hill, the soil is too poor, the vine does not grow well and the grapes only get part of its food and the wine is incomplete.
The grape varieties in Burgundy

Pinot noir is the grape for the reds (the thinner the berry the better the result is).
Chardonnay is the grape for the white. Both give a clear and sweet juice.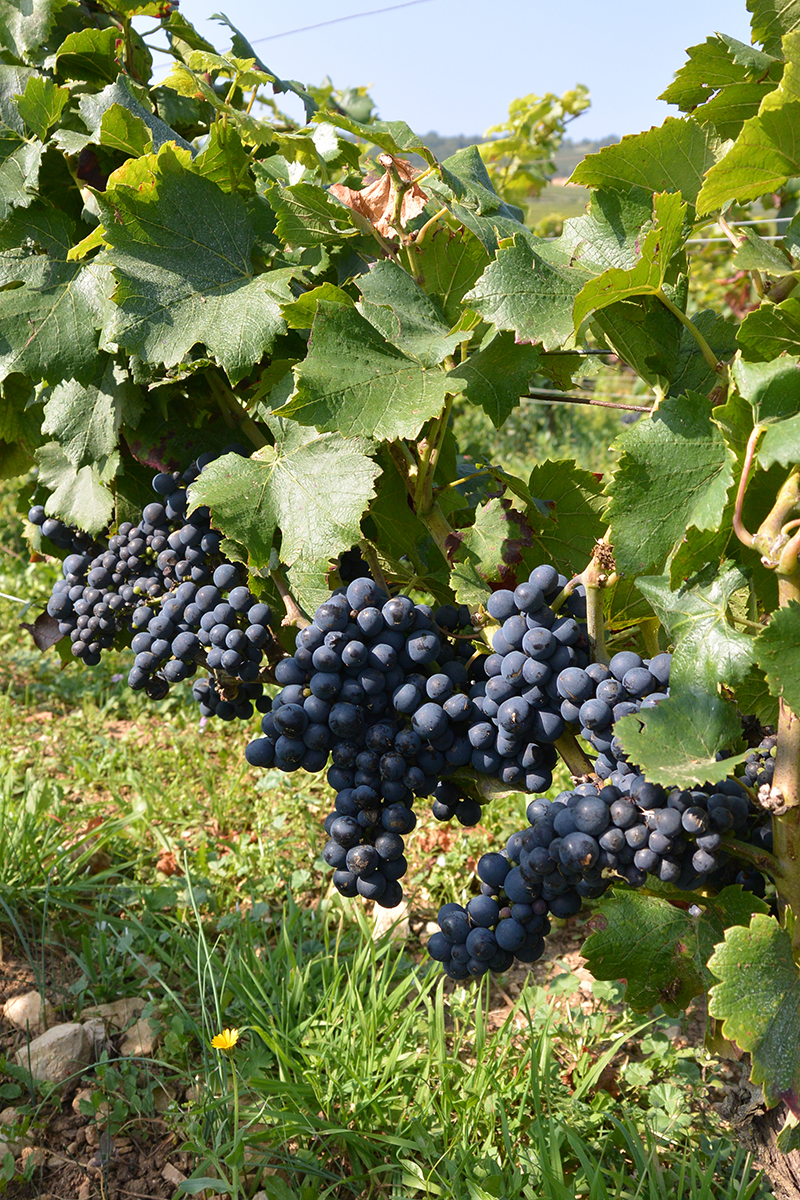 Vinification in Burgundy
Red wines
The grapes are picked when ripe, manually or with machine. Hand picking allows sorting, whether in the vineyard or in the cellar, which enables the elimination of rotten or green grapes. The grapes are destemed, then put in a vat. A cold pre-ferme
ntation maceration is sometimes made. Then begins the alcoholic fermentation during which the tannins are extracted. Extraction is done by pigeage (pushing down the grape skin cap to the bottom of the vat) or remontage (pumping the juice up from the bottom of the vat onto the top of the grape skin cap). Follows a post alcoholic fermentation, then the decuvage (removing the wine from the vat) giving the vin degoutte (wine from the vat) and the vin de presse (wine from the pressing of the grape skins and seeds). Malolactic fermentation takes place in barrels.
White wines
Like for the red, picking can be by hand or machine. The grapes are then sorted and pressed. Alcoholic fermentation takes place with stable temperatures. Malolactic fermentation follows, whether in vat or barrels.
Raising
It is a crucial stage, usually in an oak barrel (228 liters), from 8 to 24 months. During this stage the aromatic range of the wine enriches and its structure becomes more complex. There are three operations during the raising.
The ouillage: in order to prevent oxidation and because of evaporation and loss of wine, the barrels are topped up.
The soutirage: in order to get finer wine, the lees are removed from the barrels (red wine).
The bâtonnage : the wine maker stirs the lees and the white wine two to four times a month in order to get a wine with more body.