A self-driven tour in Burgundy, Provence & Riviera from Paris, A comfortable automatic SUV, Suggestions, Tour and wine tasting at Bouchard Aine & Fils, Entrance fee for Hospices de Beaune, Wine tasting at a local domain in Nuits Saint Georges, Entrance fees for Le Clos Vougeot, Avignon Popes' Palace, Guided walking tour in Aix en Provence, Free entrance and tour at Fragonard Perfum factory museum in Grasse, 3 nights in a 5* hotel in Beaune, 1 night in a 4* hotel in Avignon, 2 nights in a 4* hotel in Aix en Provence and 3 nights in a 4* hotel in Nice - all with breakfasts.

Itinerary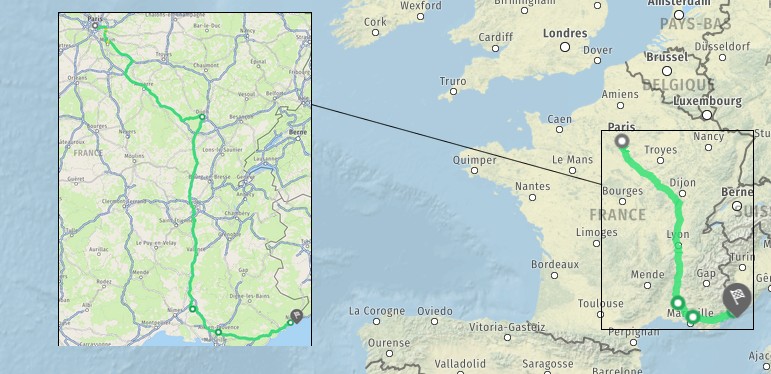 Day 1: Paris, on the road to Dijon



A car for 10-days to be picked-up at the rental agency in Paris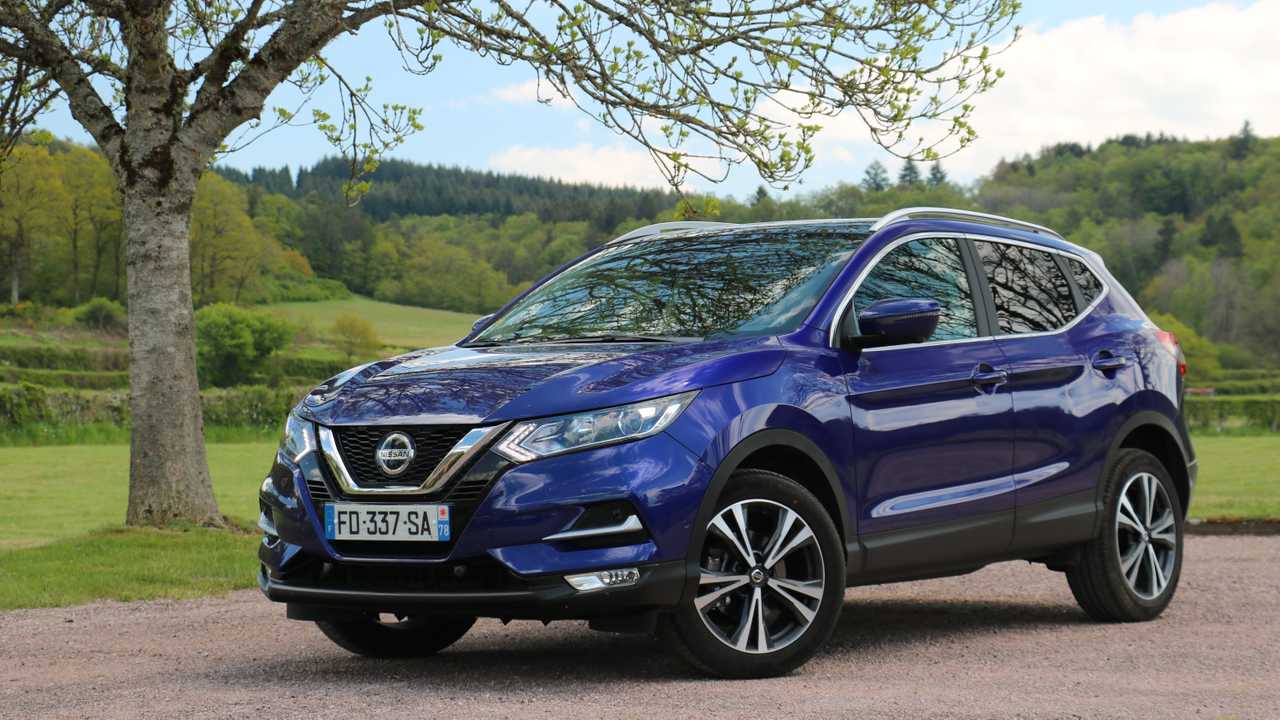 Hit the french roads in a comfortable automatic Nissan Qashqai SUV (or similar) - with GPS included.


Suggestion...

Make a stop in the village of Chablis to discover their famous Bourgogne Chablis wines is highly recommended. So beautiful...It's a definite "must see!"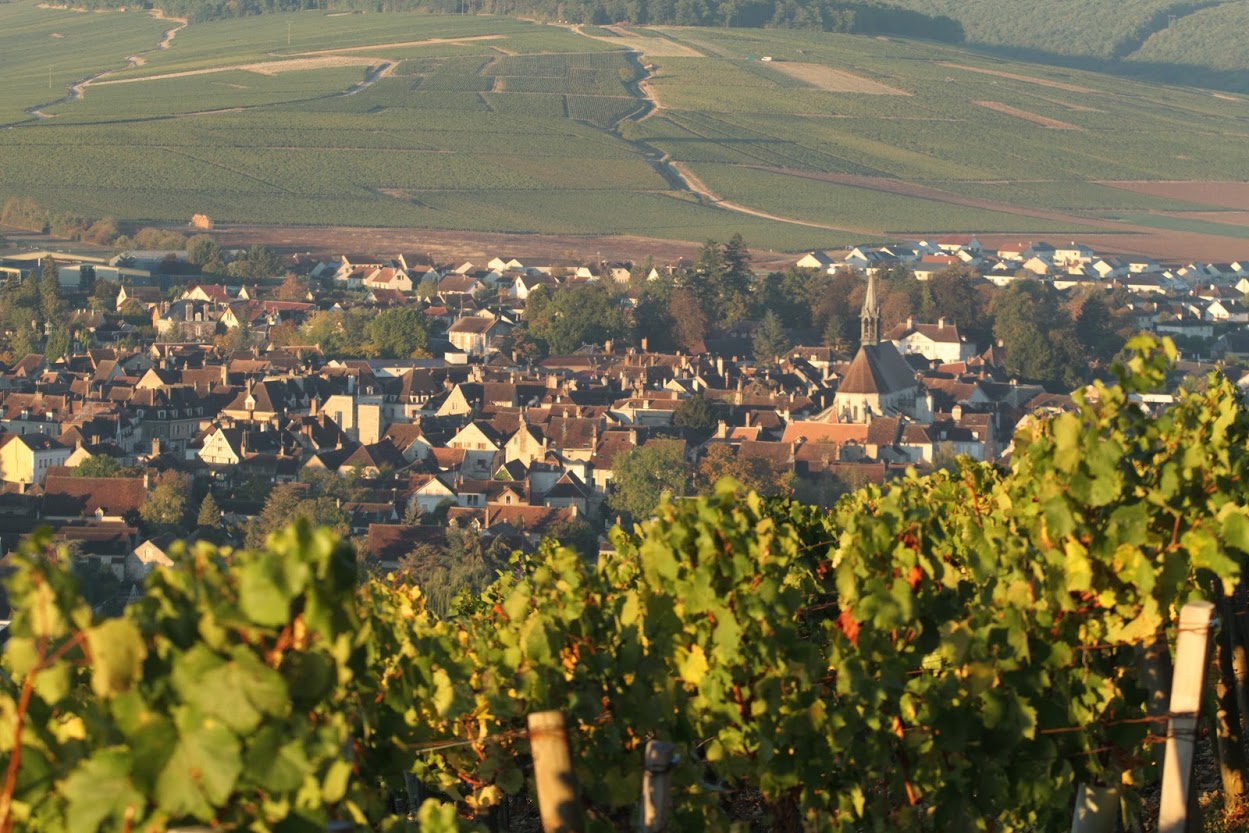 Make another stop in the city of Dijon, because:
In Roman times it was the major crossroad between northern Europe and the Mediterranean. It was here in the 14th century that the Valois Dukes of Burgundy founded one of the most brilliant courts in Europe. Dijon then became the seat of the Order of the Golden Fleece.
From the Renaissance forward the townhouses of the Nobles of the Robe reshaped this "city of a hundred towers". Dijon's pedestrian streets wind between medieval houses, churches and Renaissance townhouses. The Place de la Libération, created by Hardouin-Mansart, is one of the loveliest squares in France. In summer its sunny café terraces are a perfect place to take an inner-city break...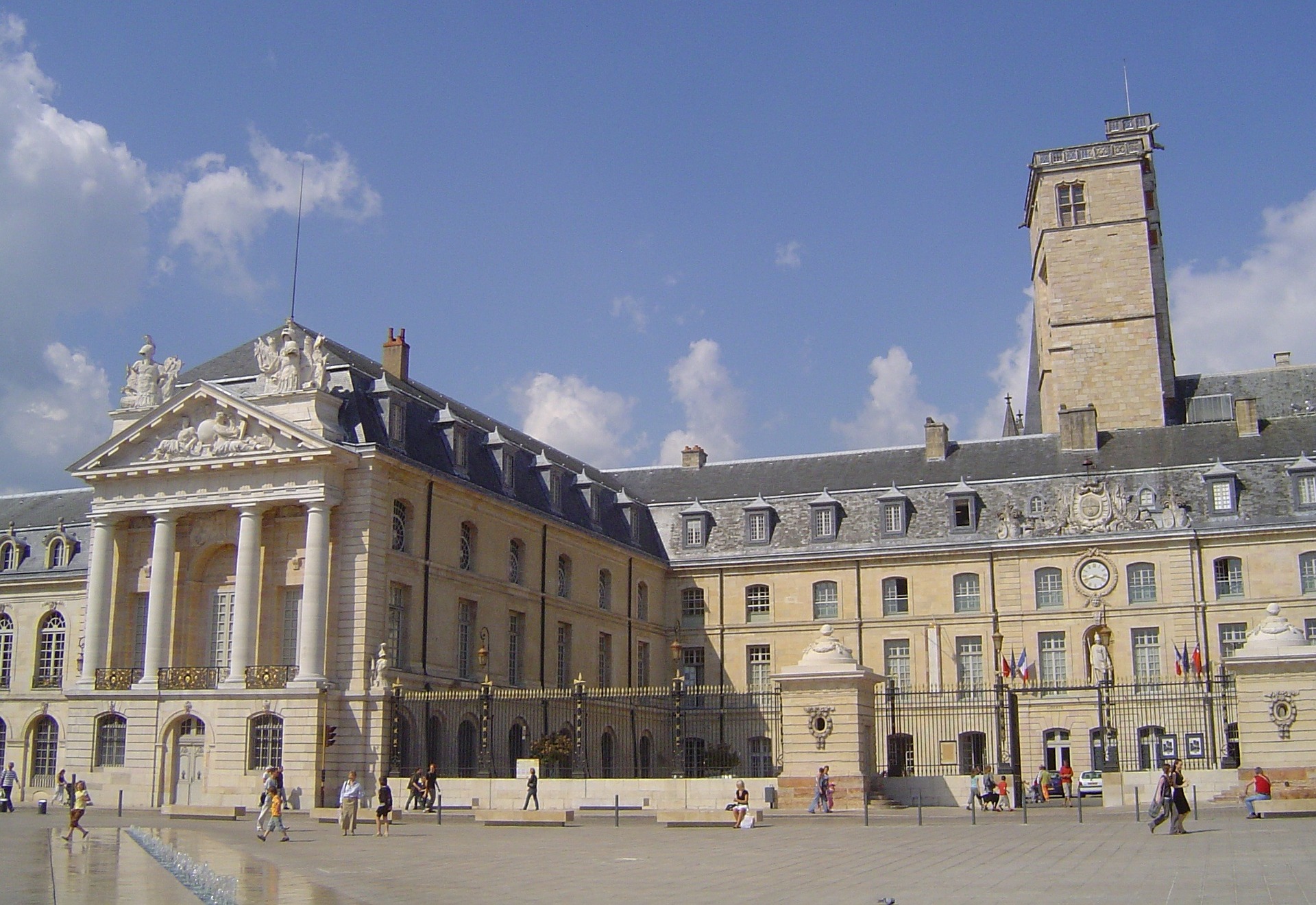 Welcome to Beaune!
Located in the heart of Burgundy with its world famous vineyards, Romanée-Conti, Meursault, and Pommard, Beaune is a classic Burgundy village. Also famous for the Hospices de Beaune, you will enjoy wine tastings, local cellars, restaurants and the panoramic views of the Grands Crus Road.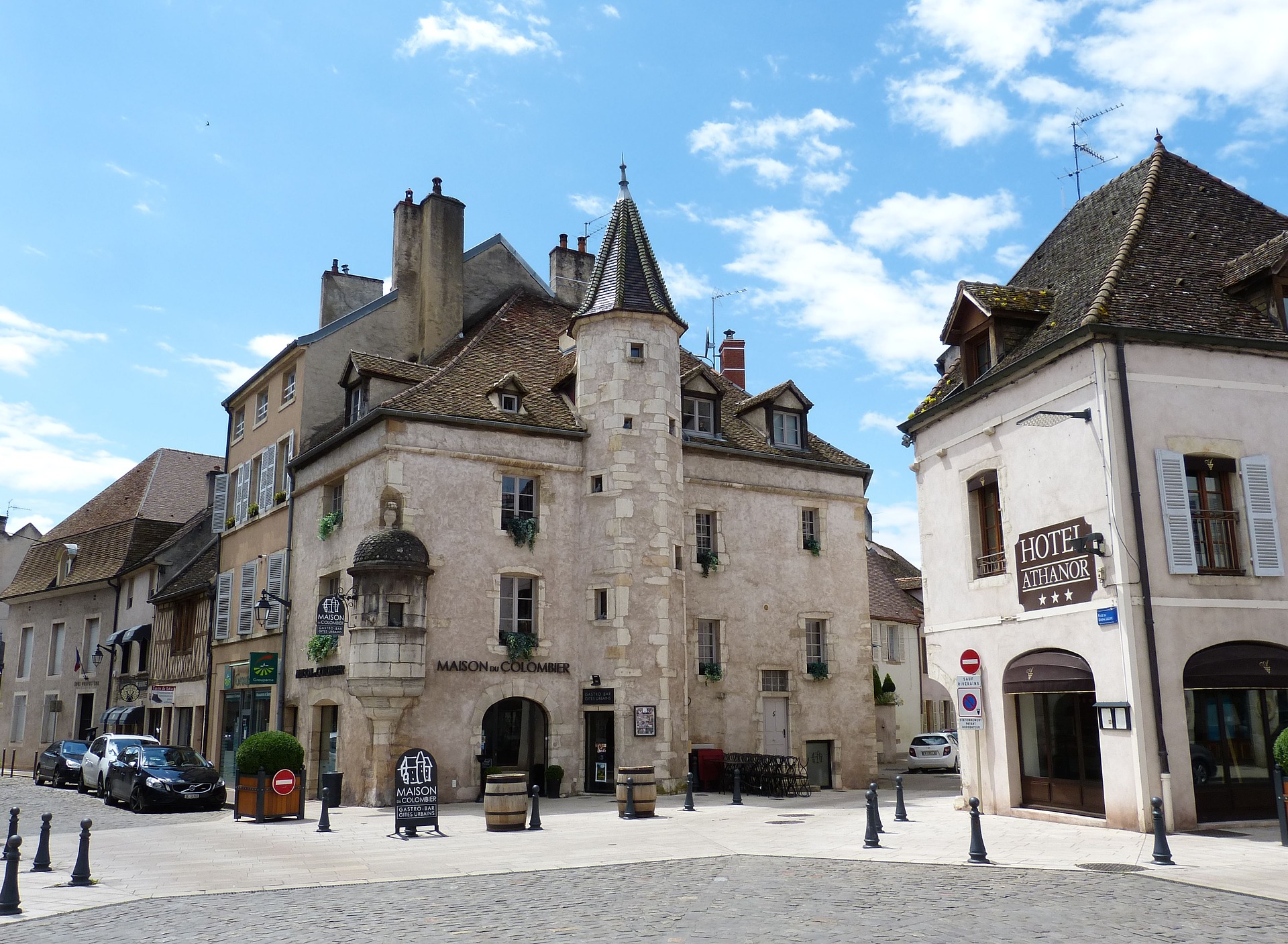 Check in at Hotel Le Cep***** for three nights - with breakfasts and parking inlcuded.



Day 2: Hospices de Beaune and wine tasting


Bouchard Aine & Fils
We invite you to the "Tour of the 5 Senses", a one-of-a-kind tour that is sensorial, fun and interactive - it's exploring wines through sound, sight, smell, touch and taste.
Guided tour and tasting of 5 wines (2 white and 3 reds - Villages, Premier Cru and Grand Cru).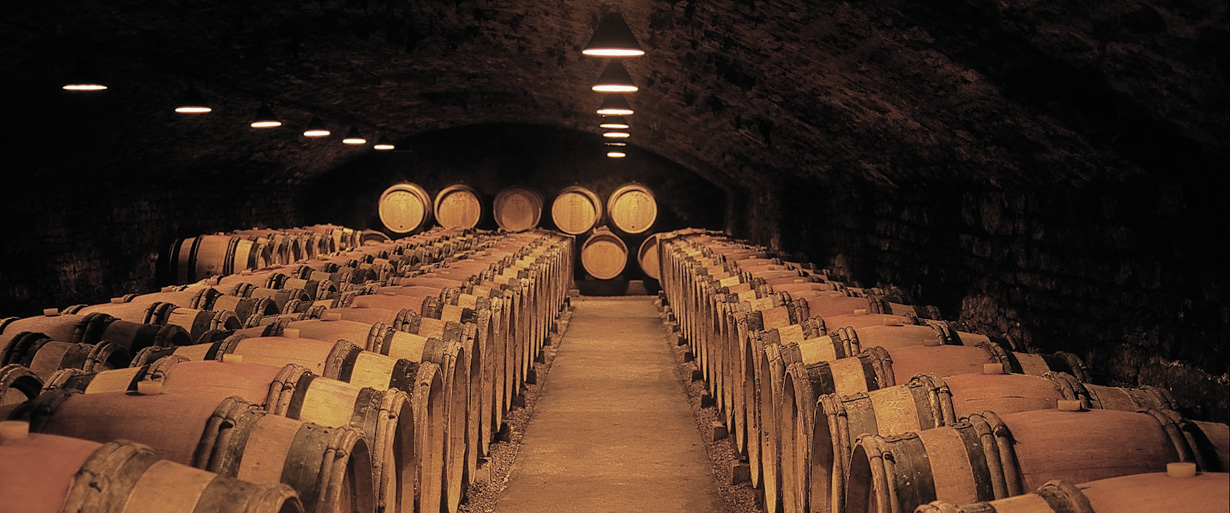 A visit to the Hospices de Beaune

Since their foundation in 1443 by the Chancellor Nicolas Rolin, the Hospices Civils de Beaune have kept their doors open to everyone without interruption. Unique in its history and wine-production, this institution is closely connected with the economic life of the entire region.




Day 3: Have you ever tasted the famous Burgundy wines?


Wine tasting at a local domain in Nuits Saint Georges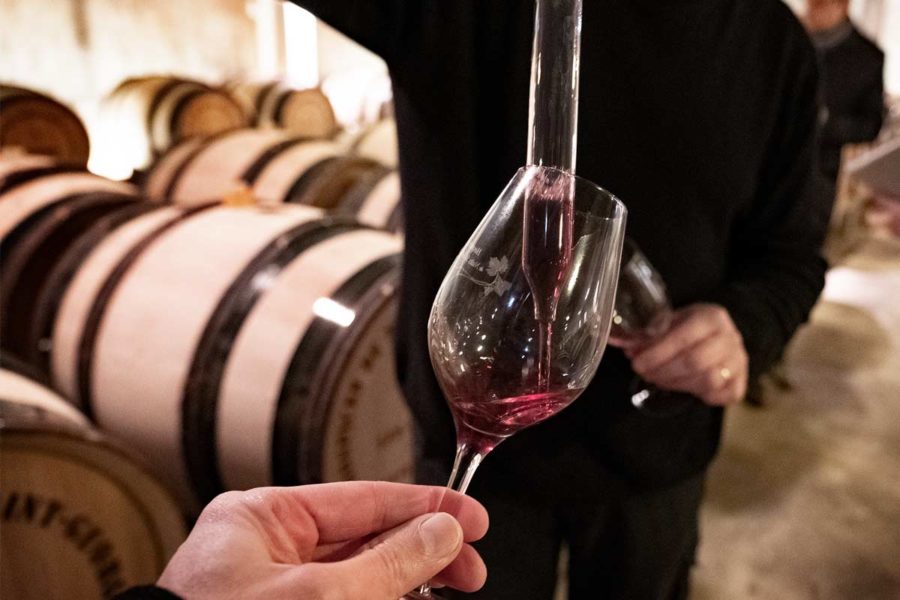 Visit of Le Clos Vougeot
Founded in 1098 by an order of monks, the vineyard of Clos de Vougeot covers 50 hectares (almost 125 acres). The castle houses the Brotherhood of the Knights of the Tastevin and its wines are among the most famous in Burgundy with their Grand Crus: Le Clos Vougeot.
Today the vineyard is divided between 80 owners.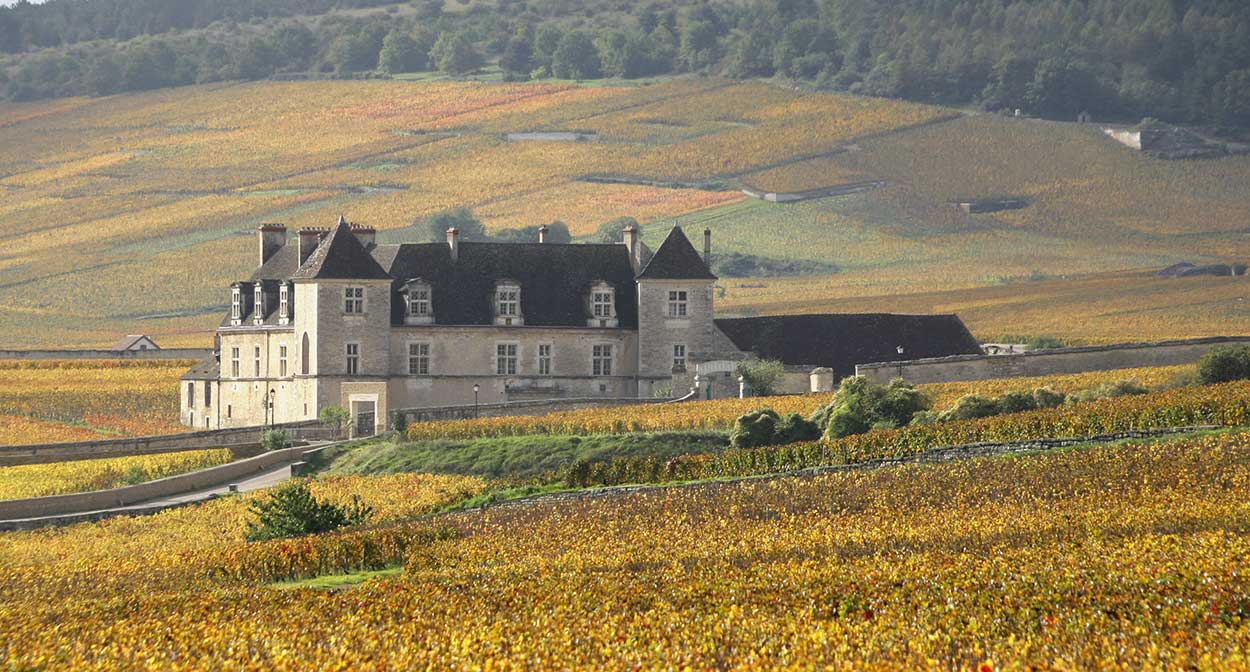 Day 4: Off to Avignon!

Check-out after breakfast and depart for Avignon.

Welcome to Avignon!

From its elaborate past when it was the Capital of the Christian world, Avignon still shines with its stunning architectural legacy, much of it having UNESCO's World Heritage status.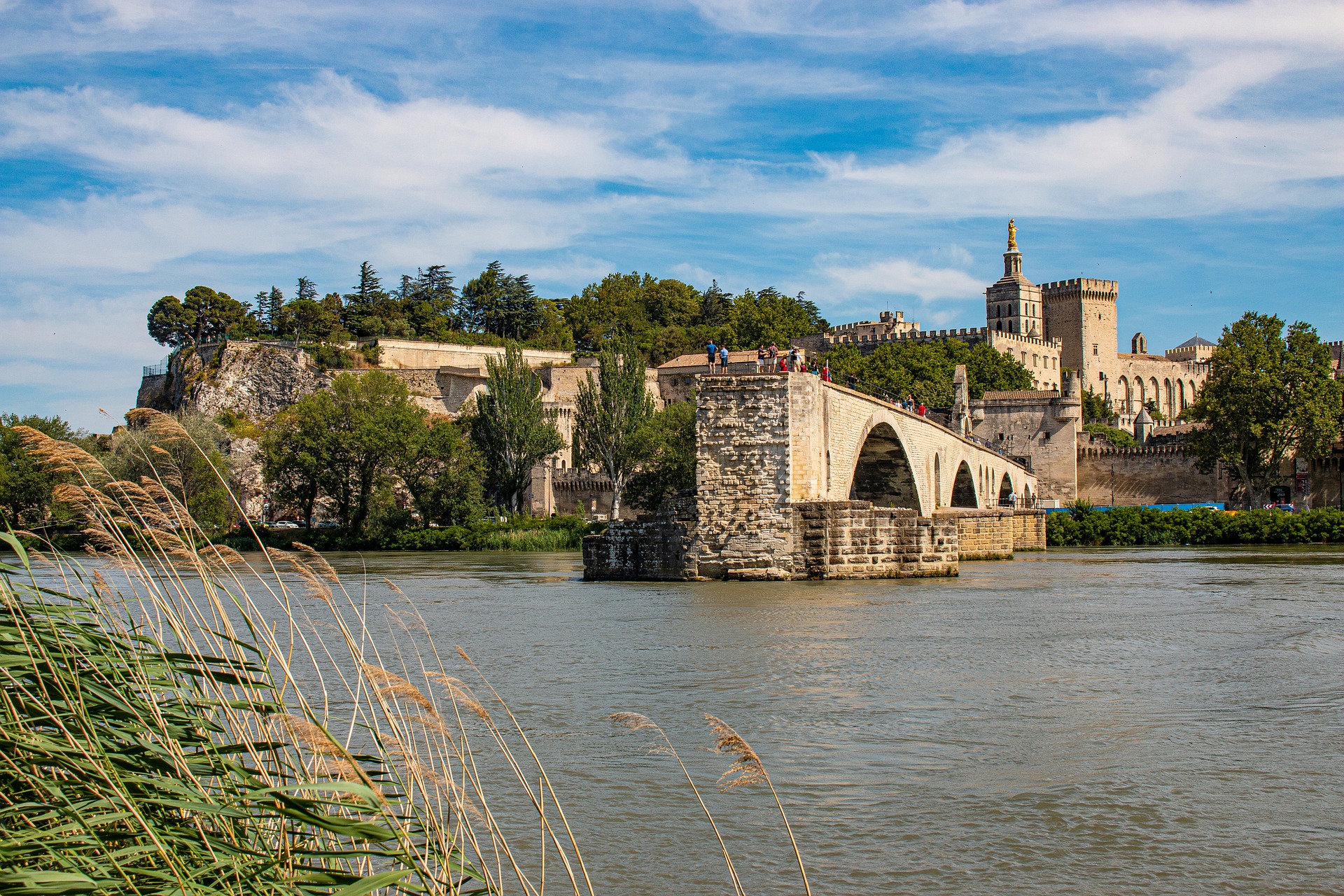 Check in at the Hotel de l'Horloge**** for one night - with breakfast included.



A visit of the Popes' Palace

The Popes' Palace is the largest Gothic palace in the world! Built in less than 70 years by the Popes, today there are 25 rooms open to your visit. At one point it served as military barracks and is now used regularly as a theatrical stage and a cultural setting for prestigious exhibitions.




Day 5: Depart for Aix en Provence


Check out after breakfast and head to Aix en Provence.


Suggestions:

Isle sur la Sorgue...The "chineurs" - lovers of beautiful objects d'art, galleries and antique shops and will be delighted as there are nearly 300 antique dealers in this small town!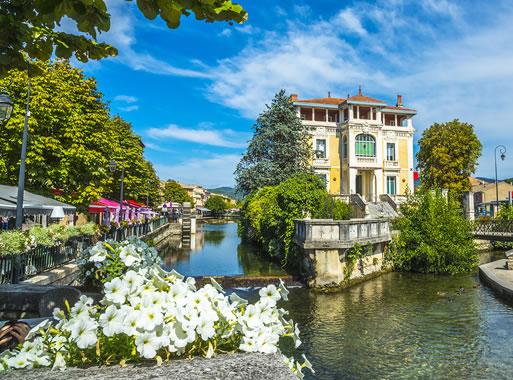 Gordes...Rising up as a citadel and offering views of landmarks from its past: a majestic protective castle, a massive church with its fortifications, and surrounded by unusually tall buildings (for the era) overlooking a precipice with narrow streets below that making it possible to escape assaults of the Mistral winds.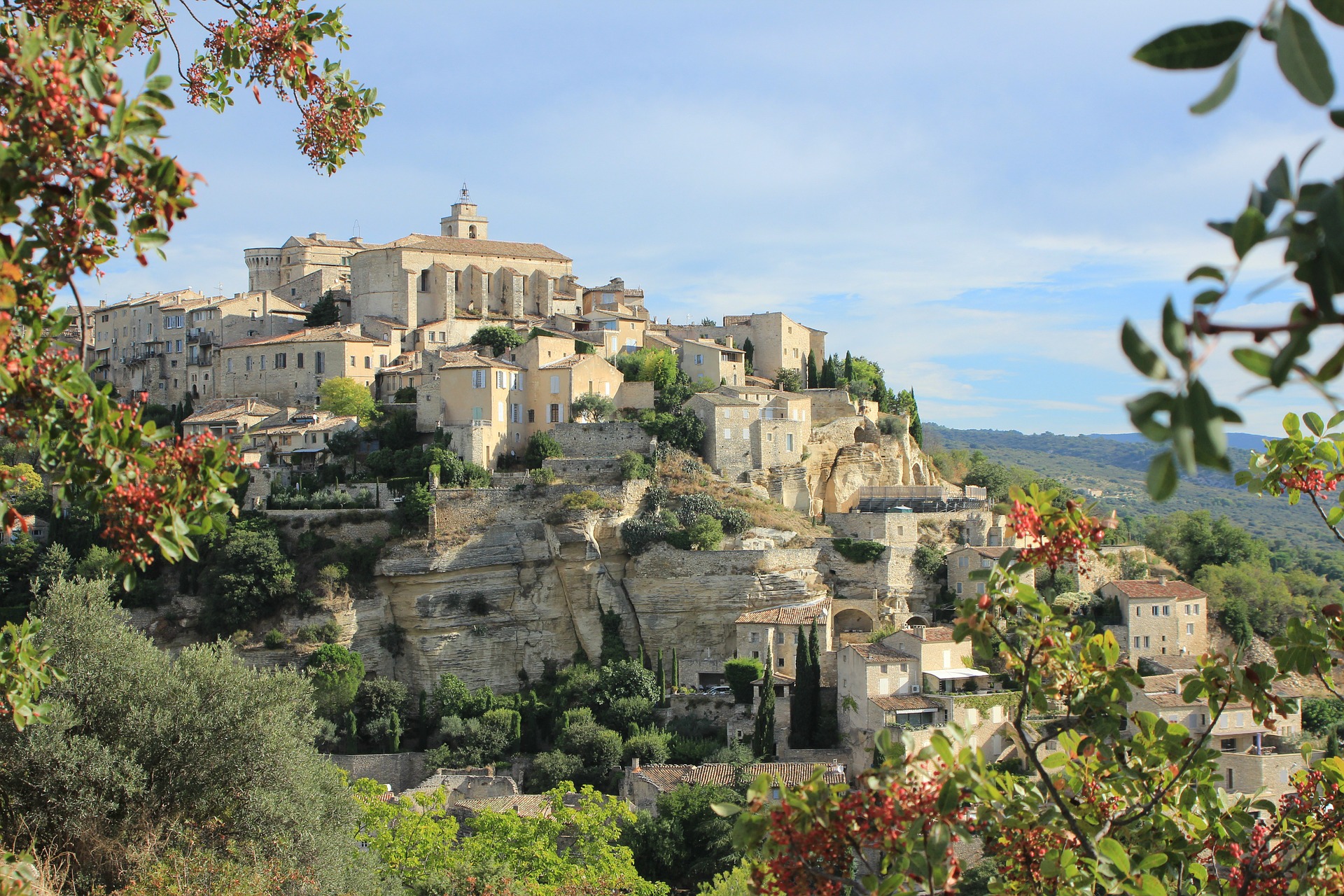 Roussillon...Located in the very heart of the biggest deposits of ocher in the world and is consequently distinguished by a palette of vibrant colours.




Welcome to Aix en Provence!


Bathed in the light of its special climate, Aix-en-Provence is a city of refined elegance as evidenced in its bustling streets and squares.
History here continues in the joys and drama of everyday life - a pleasurable shopping trip blending with its noble heritage. Pause for a drink on a terrace to take in the graceful architecture and stroll around in the town's baroque splendour.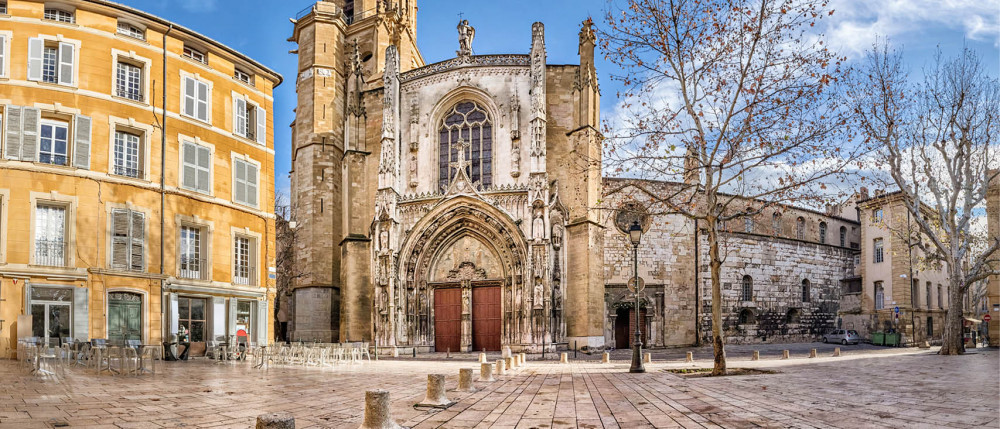 Check in at the Hotel Aquabella**** for two nights - with breakfasts included.


Day 6: A day at your leisure to take in the Aix en Provence area


Enjoy a guided walking tour

Founded by the Romans during the 1st century BC (!) the city was a town of warmth called Aquae Sextiae. From these origins, Aix-en-Provence preserved many of its monumental fountains. Strolling the streets you'll appreciate how superbly maintained the ensemble of 17th and 18th Century buildings are, making this town one of the most distinguished in France.
The St-Sauveur cathedral and cloister offers a rich panorama of medieval architecture. Try not to leave without visiting one of its picturesque food markets, helping to make Aix-en-Provence the gastronomic capital of the region.
Near the city center, the Montagne Ste-Victoire perfectly evokes the memory of Impressionist painter Paul Cézanne who immortalized it on canvas numerous times.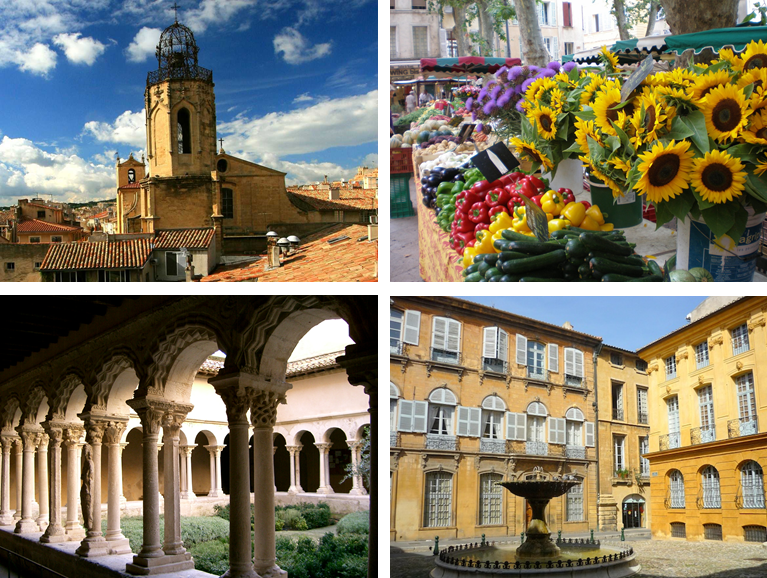 Suggestions:

Arles...This city was once a Roman Gaul Metropolis. Then, after that Empire fell, it became the symbol of a radiant Christian epoch. Evidence of this layered past can be vividly seen in the Alyscamps, the ancient theatre, and the Baths of Constantine.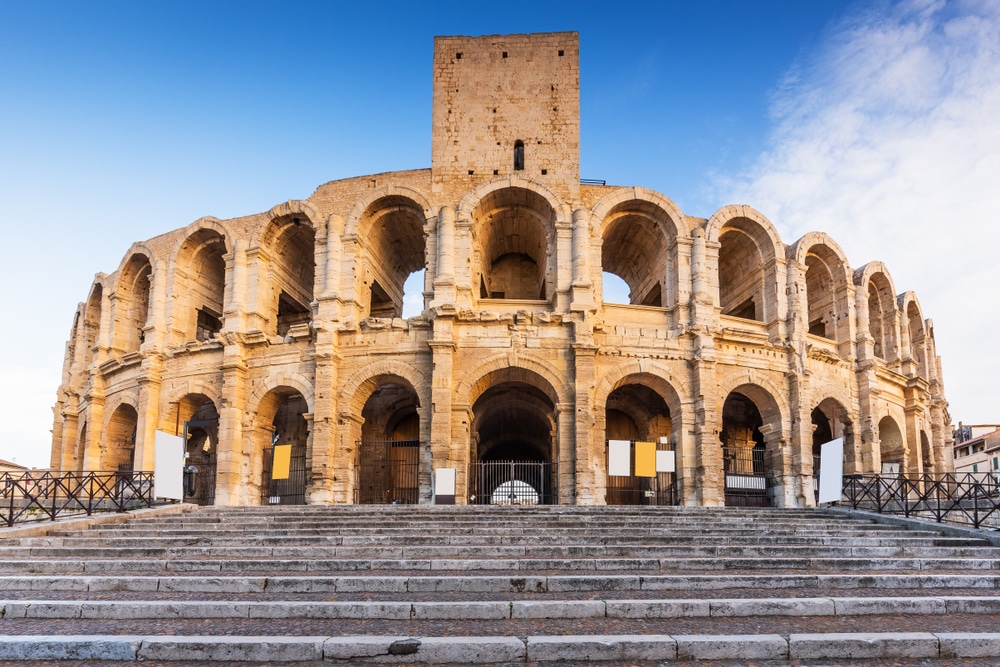 Nimes...The city of Nîmes was built in a remarkable way with its Roman monuments over two thousand years ago. It is how this this ancient architecture remained intact over the centuries that gives the city its identity, its personality, its singularity, and its exceptional appeal.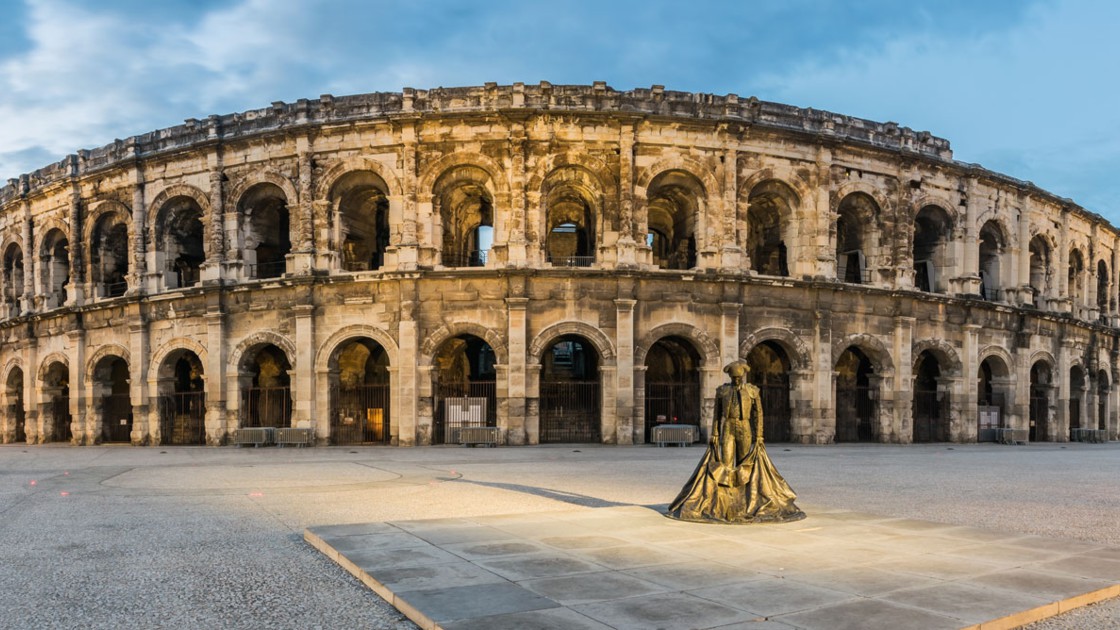 Baux de Provence...This city belongs to the group labeled "The Most Beautiful Villages of France". Views from the top of the rocky promontory are absolutely breathtaking. The fortifications of this impregnable village located in the heart of the Alpilles provide an interesting exemple of the defensive style of architecture in use between the 11th and 13th centuries.
The main relic of this mighty stronghold is the castle crowned by a massive keep. Inside, you can see the castral chapel and restored medieval war machines. Strolling in the village will give you the opportunity to discover numerous splendly preserved 15th century houses and tiny chapels.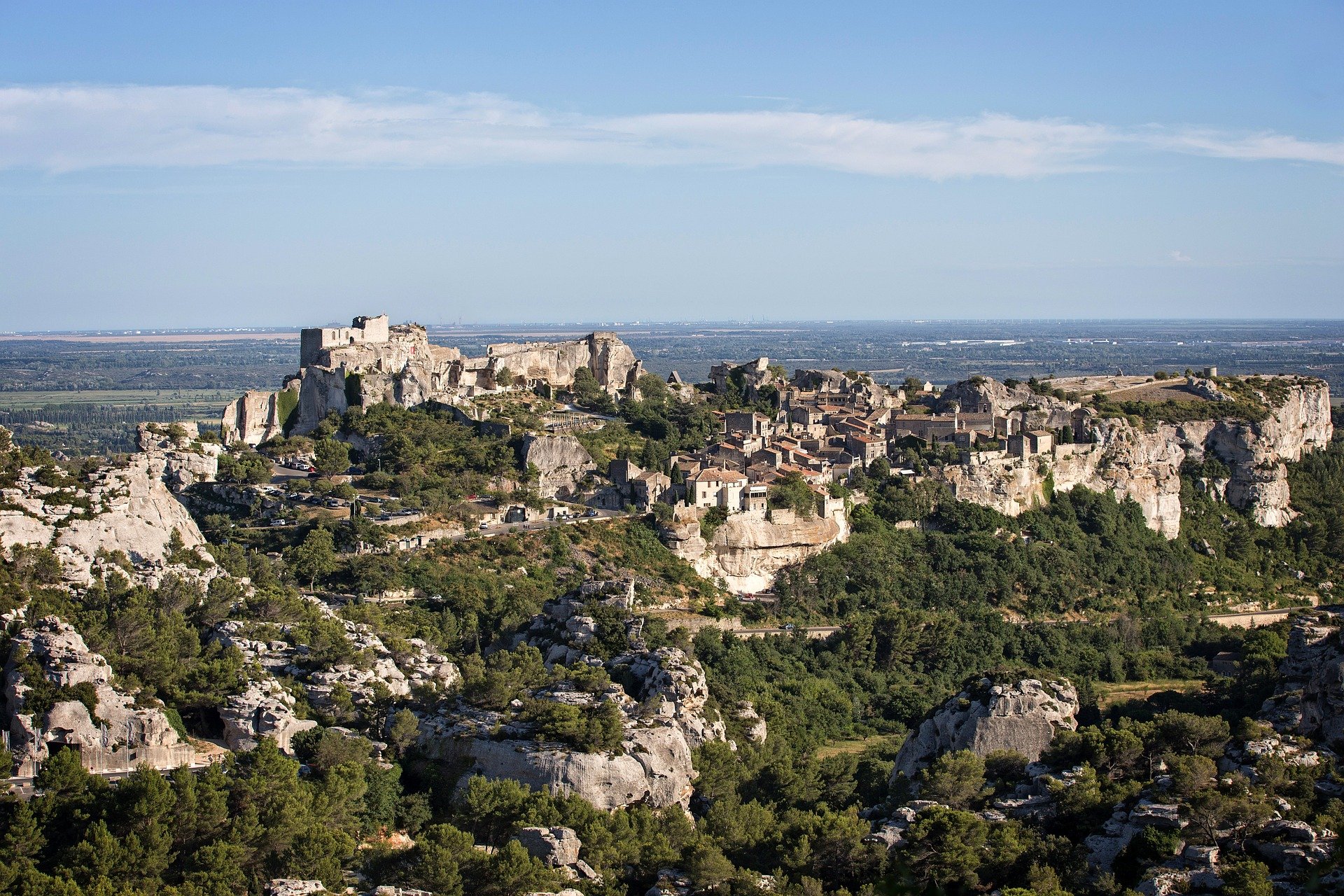 Lavender fields...The Provence fields produce some of the finest lavender in the world - and they're certainly among the most famous. Come in early summer, when the spring poppies are starting to disappear and the bright lavender bloom arrives, transforming an already beatific landscape into a patchwork of vivid colour.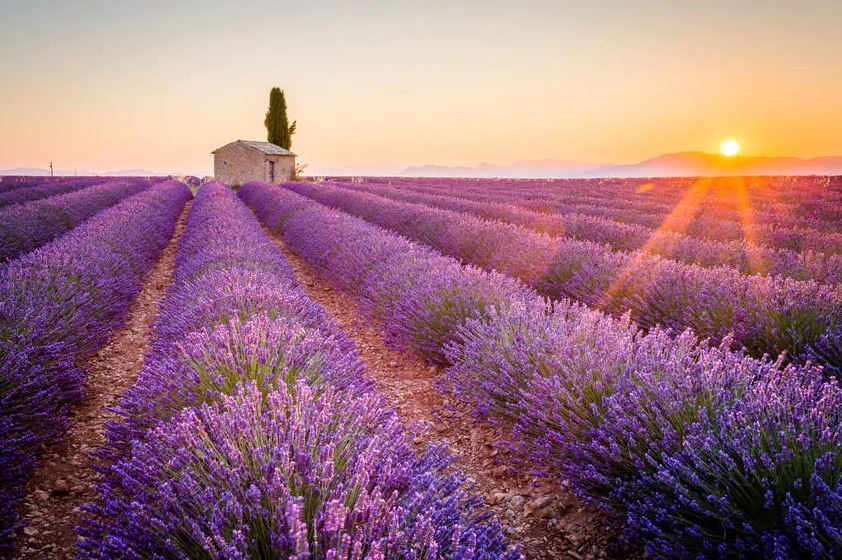 Day 7: Depart for Nice, and don't miss Cassis and its gorgeous creeks - enjoy your free day!

Check-out after the delicious breakfast and depart for Cassis.

Welcome to Cassis!

This lovely and classic Provençal harbour has, since the age of time, been protected by its high calcium-rich cliffs acting as a perfect to shelter for maritime vessels. In the Roman period, the city was not only known for its coral trade, but also for its links with the Middle East and Northern Africa. Nowadays Cassis is prosperous thanks to thousands of annual visitors who come in search of its cultural authenticity, glorious sunshine, and spectacular ancient architecture. So many tiny chapels, fortifications and old houses surround the harbour.
Many artists, and particularly those of the 19th century, were fascinated by its colourful facades and surroundings; Paul Signac, Georges Braque and Maurice Wlaminck, to name a few. Here you'll have the chance to awaken that fascination yourself!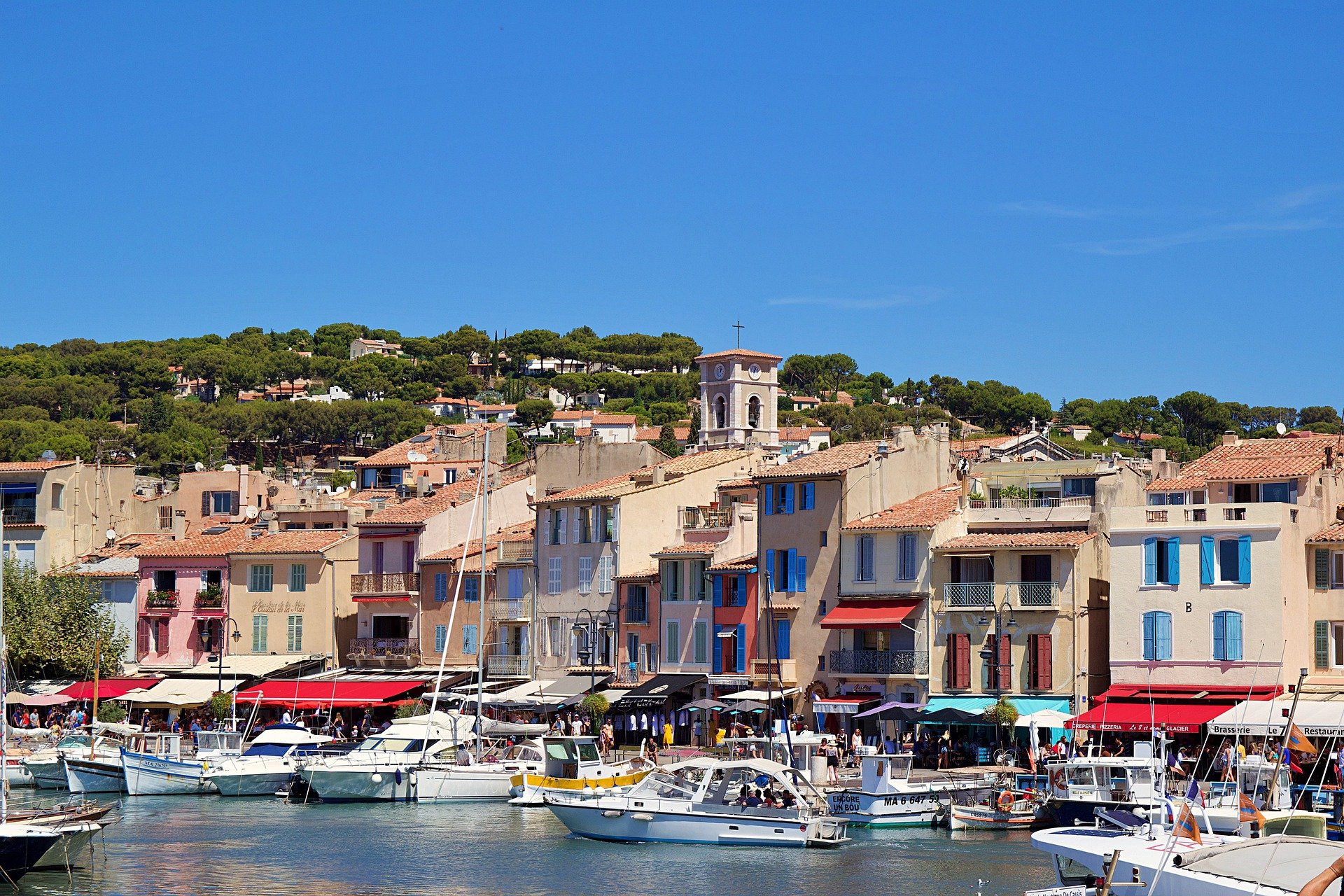 Suggestion:

How about a cruise of the beautiful Creeks of Cassis?
Spanning 20 km between Marseille and Cassis, the Calanques is composed of jutting limestone cliffs dotted with hiking trails and climbing sites. The shoreline is cut into by a succession of dramatic creeks, their bright walls in brilliant contrast to the deep turquoise and blue of the Mediterranean. The park has 18 such creeks in Cassis and three others east of La Ciotat and Saint-Cyr-sur-Mer, so the picturesque cruise is well worth the time.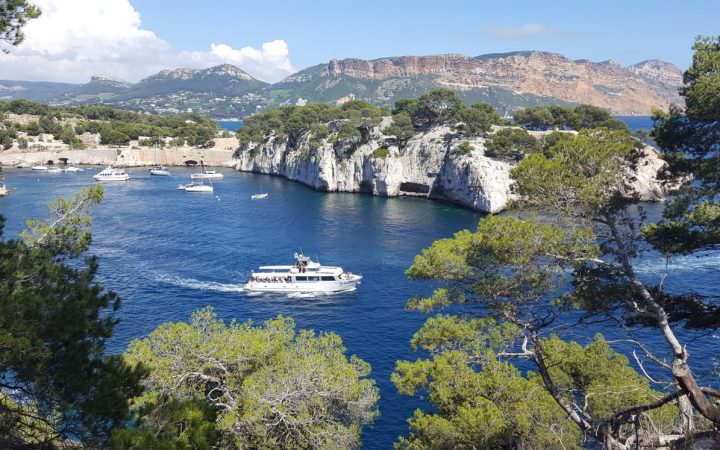 Welcome to Nice!

Nice's Carnival and Promenade des Anglais are both quite well known. But it is only after you've gotten here and soaked up some of the city's atmosphere and unique light that the accompanying phrase "Capitol of the Côte d'Azur" begins to make sense as a palpable reality.


Check in at the Hotel Aston la Scala**** for three nights - with breakfasts.

Day 8 : Enjoy free time to discover the Nice area


Suggestions:

Grasse...Only 15 km from Cannes, and 300-400 meters (roughly 1100ft) above sea level, it's a breath of fresh mountain air in a setting of green forests and caves. Although the fourth largest city in the Alpes-Maritimes, Grasse and its surrounding countryside are places of real vacation and rest.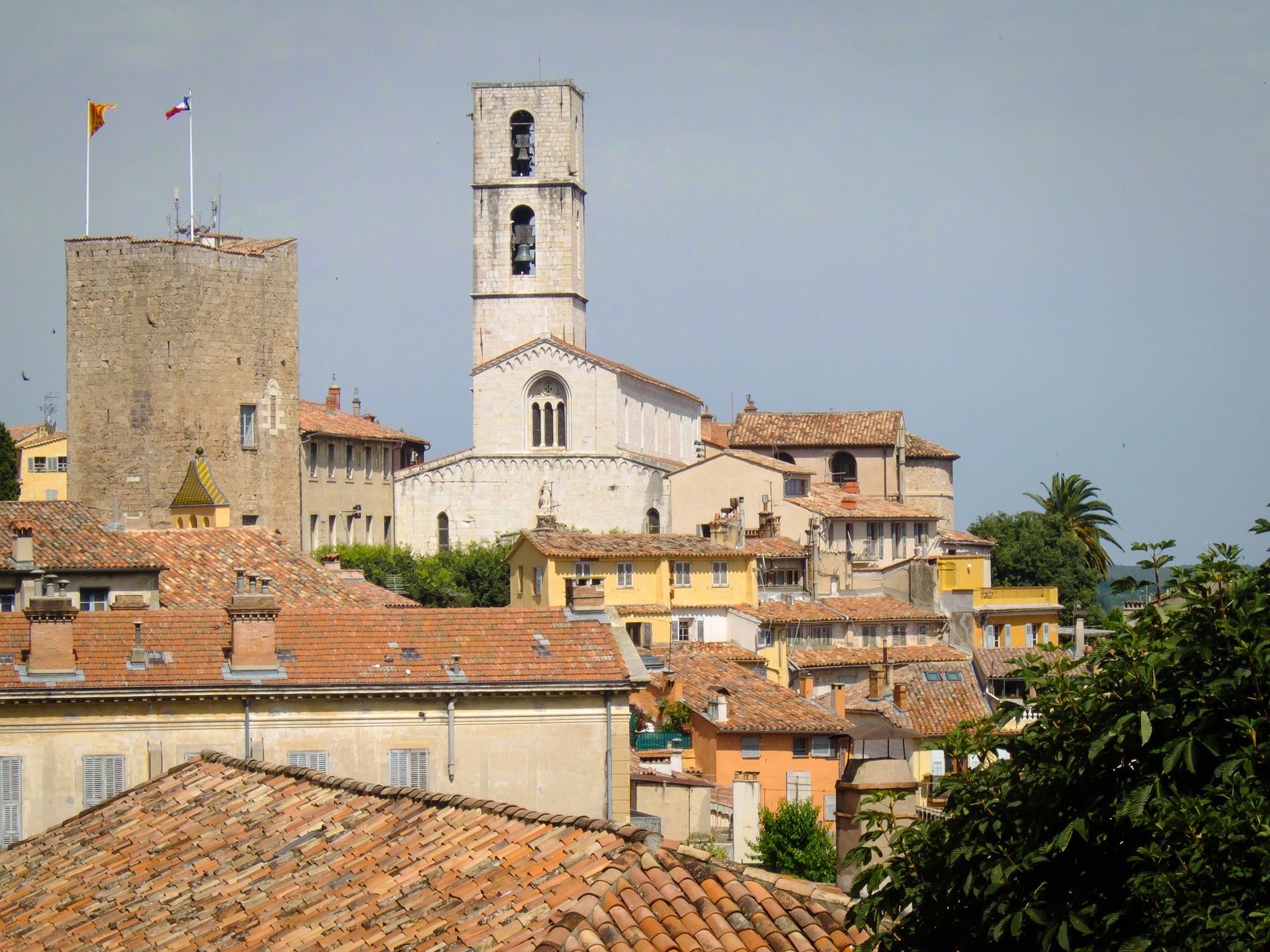 Saint Paul de Vence...Medieval walls encircle narrow streets and capture the heritage going back over a thousand years. Picking out the signs of its history, either alone or with a guide, is to enter into the soul of Saint-Paul de Vence.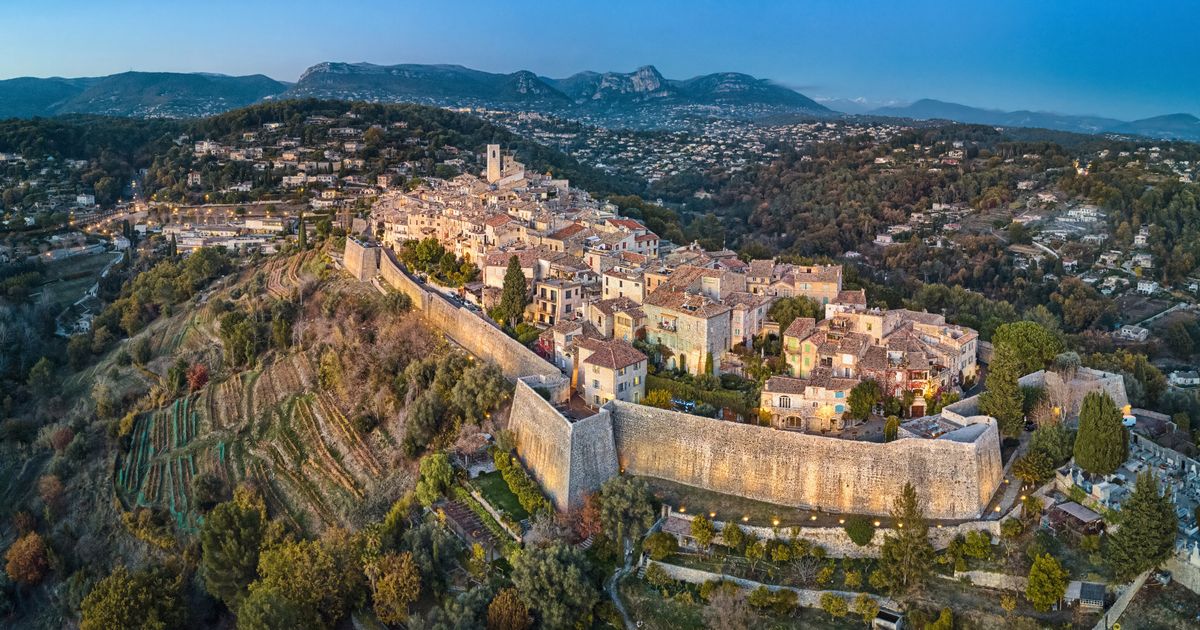 A visit of the Fragonard Parfumerie - a factory and museum in Grasse

Crafted here daily, this exquisite perfume and soap factory was established in a 19th century building and sits in the heart of the old town - one of the earliest manufacturers in Grasse. Enjoy this unique and delightful tour.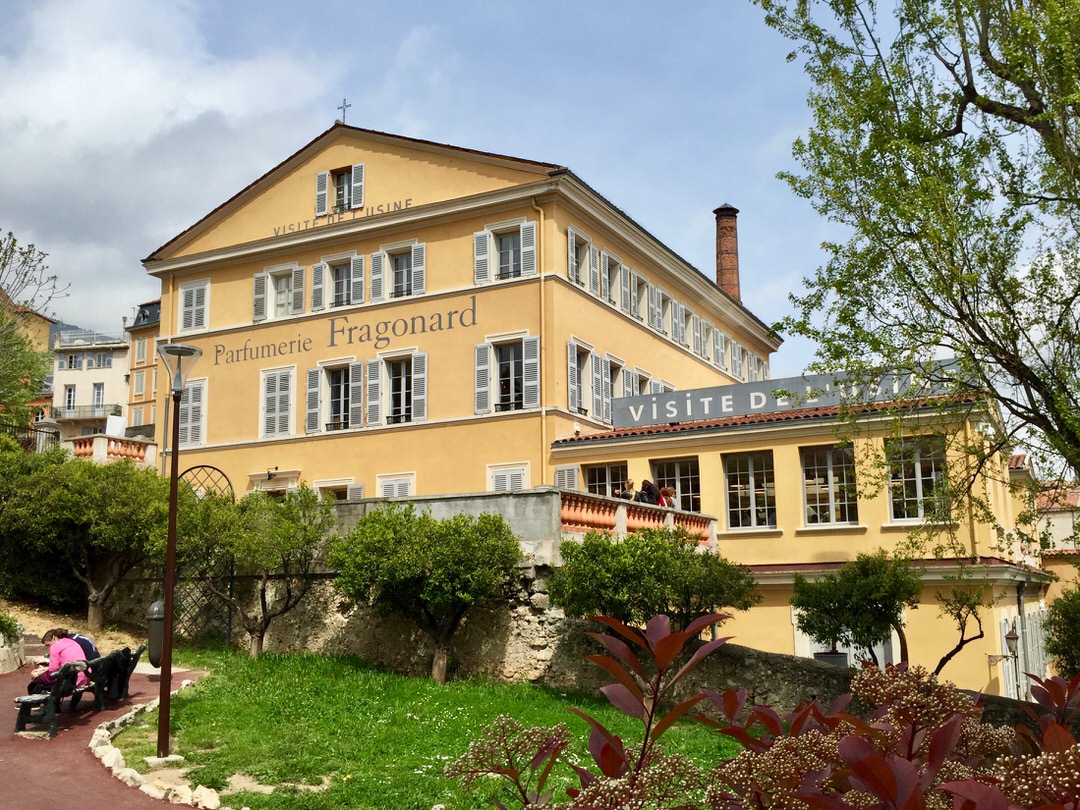 Day 9: Off to Monaco! Enjoy another day at your leisure...


Suggestions:
Eze... Truly one of the most charming and "eze-going" villages on the French Riviera, it features expansive views of the entire coastline.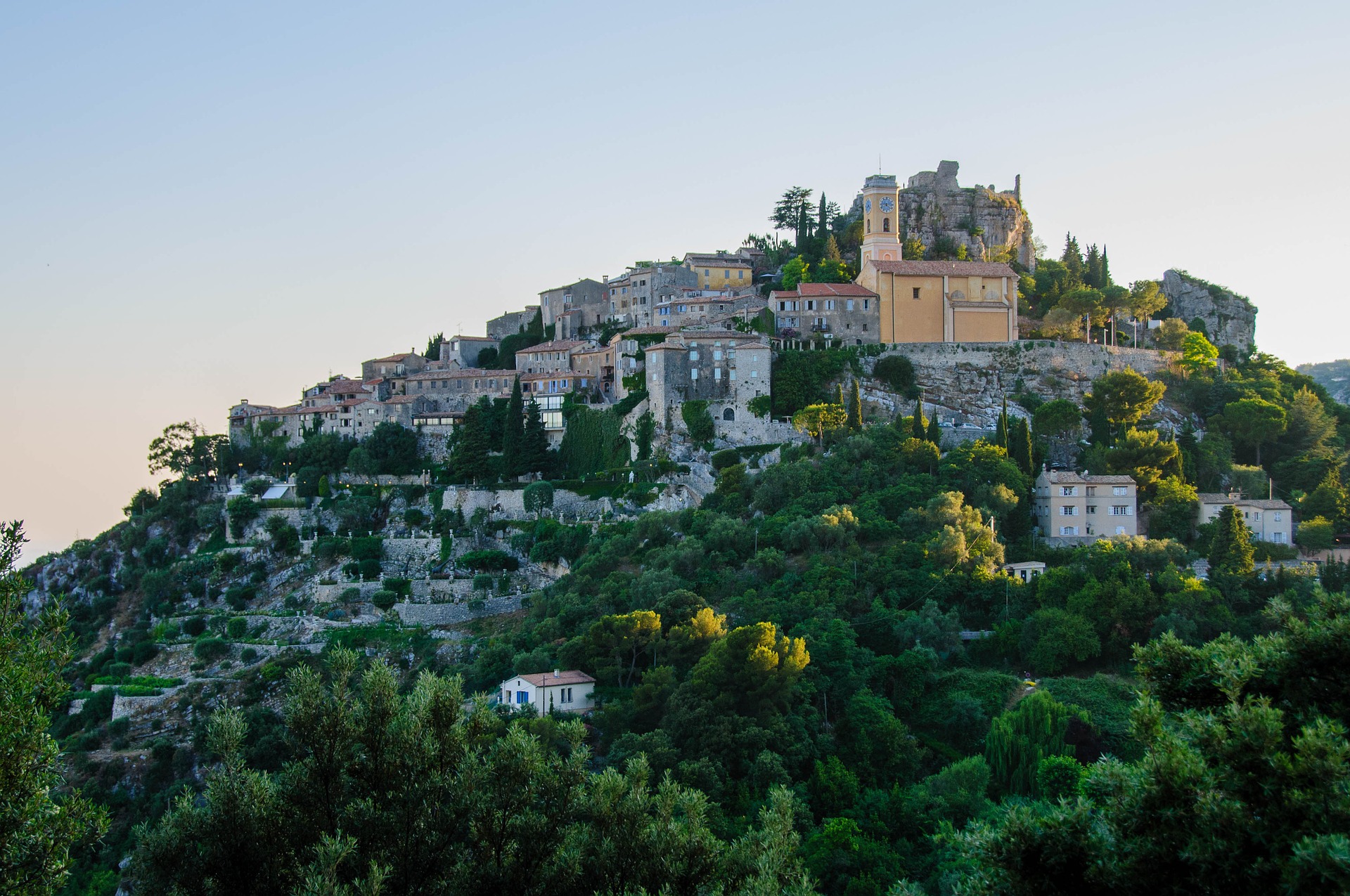 Monaco... Nestled on the French Riviera, the Principality is one of the top privileged resorts of the Private-Jet-Set. Super Yachts, palaces and the most exotic sportscars are legion here.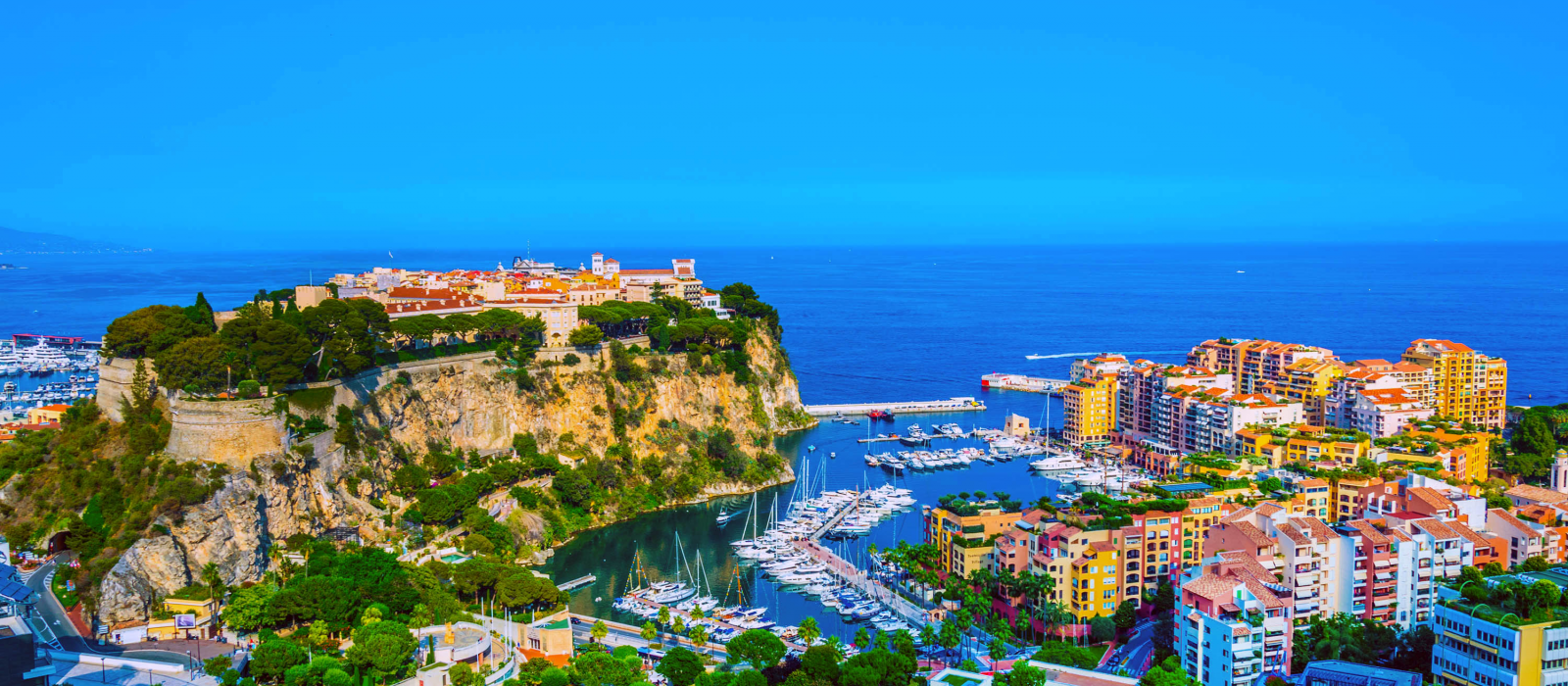 Day 10: Last day in the Riviera

Check out after another delicious breakfast.


Depart for Nice and drop-off the car at the rental agency there.


Accommodations

Burgundy: Hotel Le Cep***** (Five Star) in Beaune for three nights

Ideally located, the hotel is in the very heart of historic Burgundy, just a stone's throw from the center of Beaune. The Hotel is two minutes walking distance from the famous Hospice de Beaune and its magnificent cathedral Notre Dame.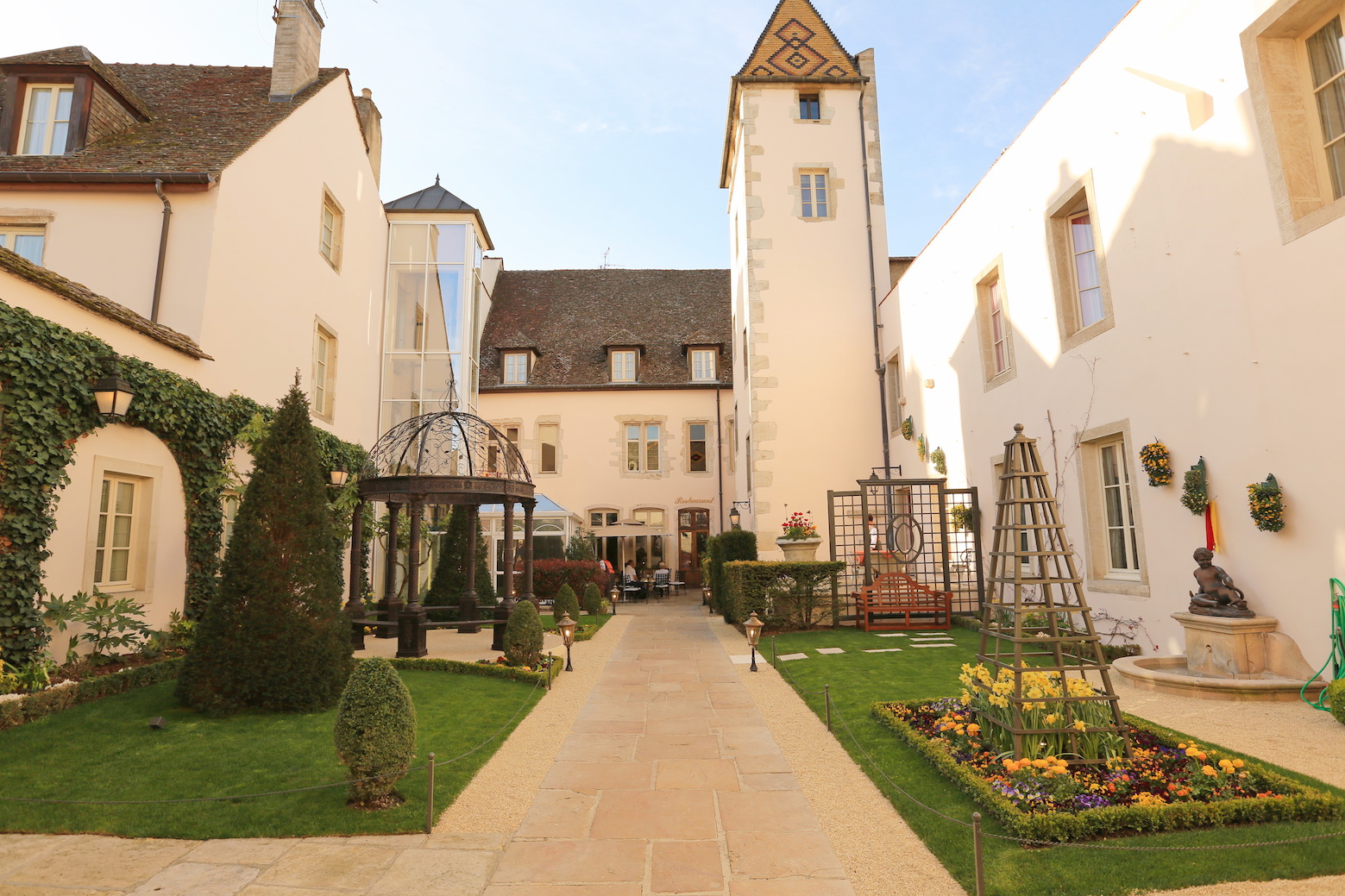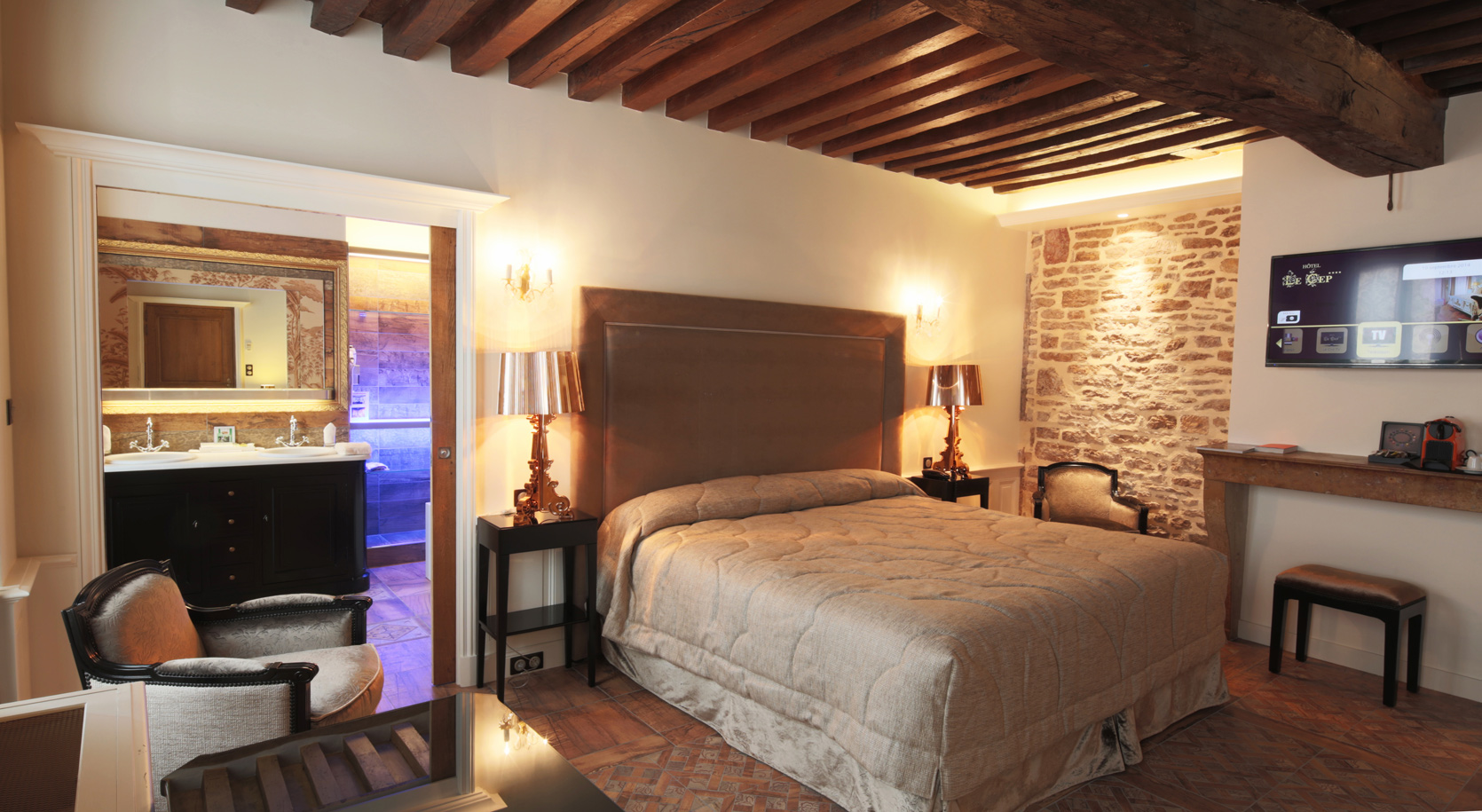 Avignon: Hotel de l'Horloge**** (Four Star) for one night

In the city centre, on Place de l'Horloge and close to the Pont d'Avignon, the Hôtel de l'Horloge is a charming Four Star establishment in an ideal location to discover Avignon's art and culture.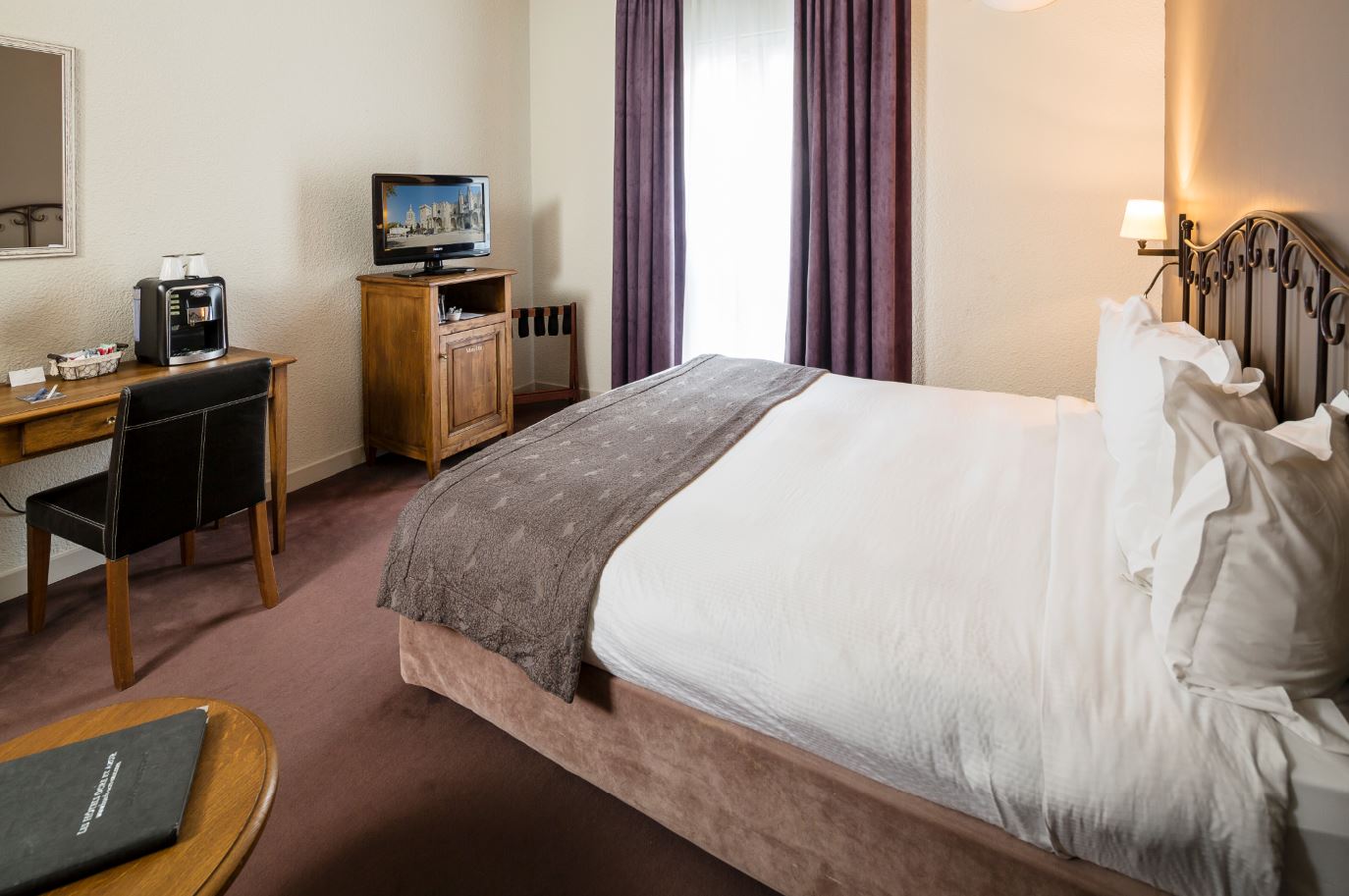 Aix en Provence: Hotel Aquabella**** (Four Star) for two nights.

You will find the Aquabella Hotel surrounded by a magnificent Mediterranean garden and ideally situated in the heart of Aix en Provence.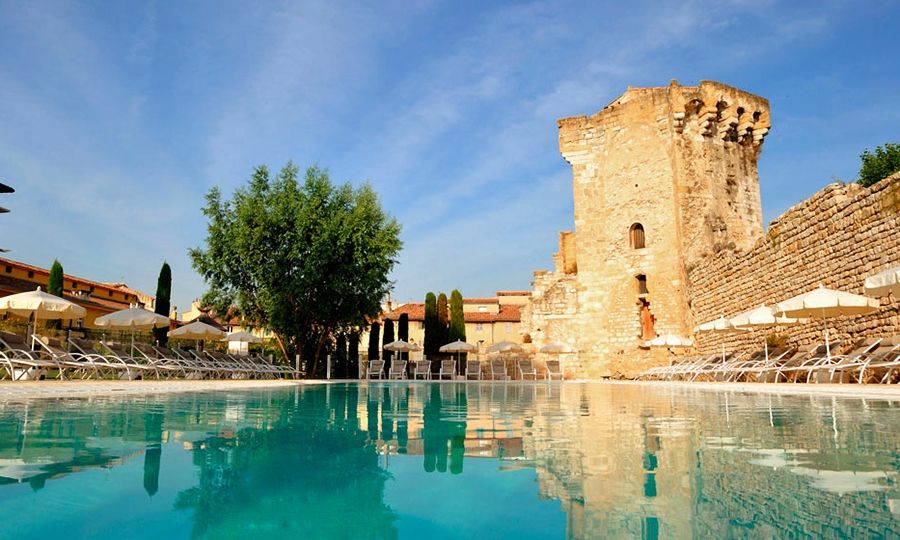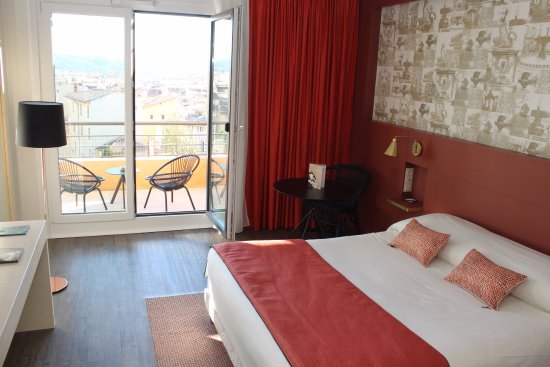 Nice: Hotel Aston la Scala**** (Four Star) for three nights

Right in the center of Nice in the Jean-Médecin district, this upscale hotel is a stand-out for several reasons: an impressive Art Deco style building, a variety of accommodations with individualized room decor, a rooftop swimming pool with panoramic views, complete catering services and a seminar meeting space. The service is remarkable, in keeping with the elegance prevailing throughout.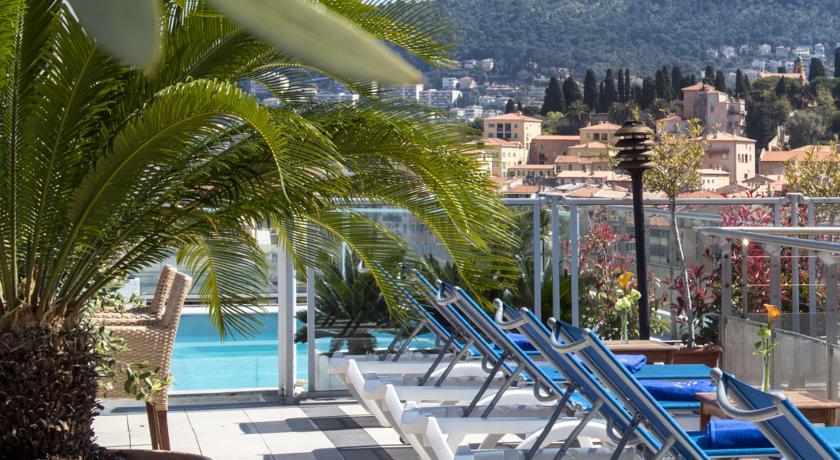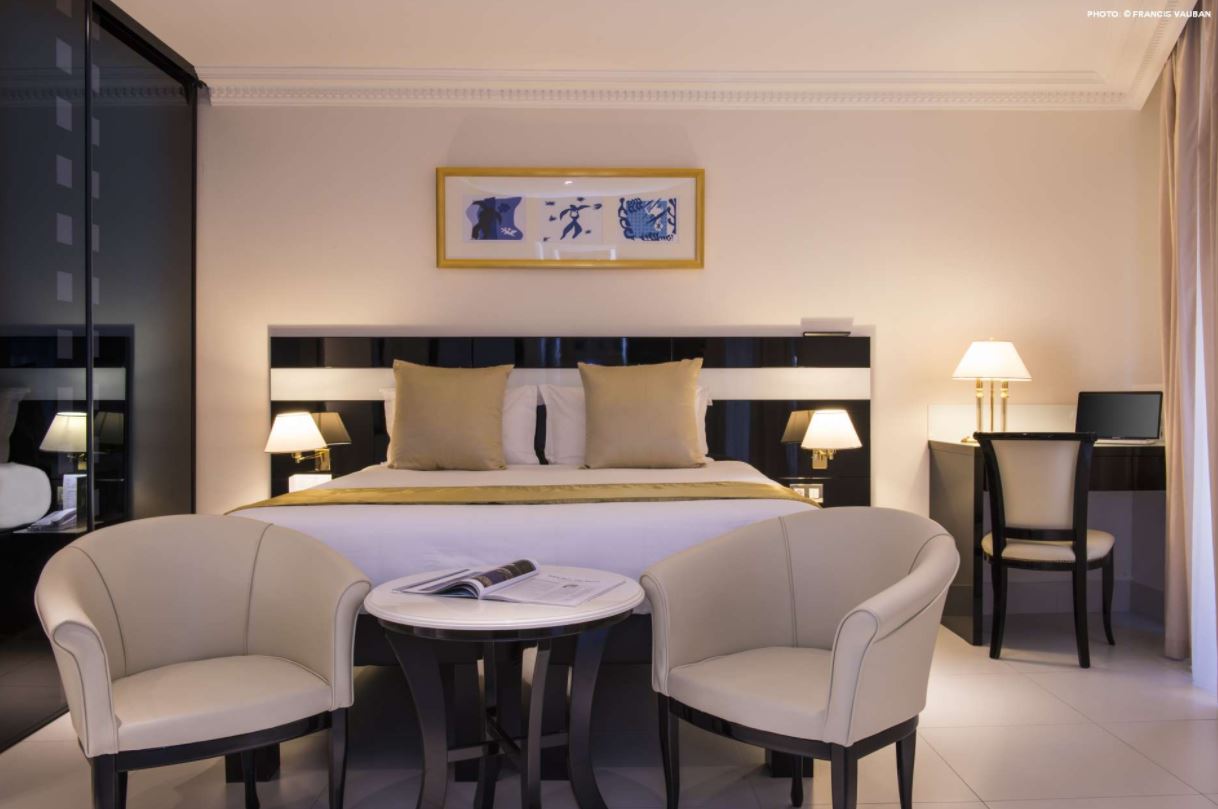 This package includes
Please note that this package is based on a double occupancy room
Three nights in a 5* hotel in Beaune - breakfasts and parking included

One night in a 4* hotel in Avignon - breakfast included

Two nights in a 4* hotel in Aix en Provence - breakfasts included

Three nights in a 4* hotel in Nice - breakfasts included

A comfortable automatic SUV - with GPS included

Tour and wine tasting at Bouchard Aine & Fils

Entrance fee for Hospices de Beaune

Wine tasting at a local domain in Nuits Saint Georges

Entrance fee for Le Clos Vougeot

Entrance for Avignon Popes' Palace

A guided walking tour in Aix en Provence

Entry & tour at the Fragonard Parfum factory and museum in Grasse

This package does not include

Public parking in Avignon (approx 15 euros for 24h)

Public parking in Aix en Provence (approx 12 euros for 24h)

Public parking in Nice (approx 29 euros for 24h)

Other meals and drinks

Personal expenses

Other visits not listed

Guide appreciation gratuity

Additional information
Providers are subject to change according to their availability at the time of reservation. Should this arise, we will offer a parallel alternative at the same high standard.
| | |
| --- | --- |
| Duration of the tour | 10 days / 9 nights |
| Hotel address | Hotel le Cep : 27 Rue Maufoux, 21200 Beaune ; Hotel de L'Horloge : Place de L'Horloge, 1 Rue Félicien David, 84000 Avignon ; Hotel Aquabella : 2 Rue des Étuves, 13100 Aix-en-Provence ; Hotel Aston La Scala : 12 Avenue Félix Faure, 06000 Nice |
| Transportation | Air conditioned automatic SUV with GPS included |
| Types of travel | Self-driven Tours, Tours from Paris |
| Destinations | French Riviera, Burgundy, Provence |
| Number of destinations | 3 |
| Duration | 10 days |
Expert on customized private tours all over France since 2003 !
You like this tour but you do not want to share the minivan with other guests ? We have the perfect fit for you ! Enjoy this tour on a private basis !
The exclusivity of a private expert English-speaking driver guide.
Private transportation in a full option minibus comfortable Mercedes minivan.
Complementary pick up and drop off at your hotel.
Our guides will not give you a lecture but will take you as a friend and in a relaxed way, reveal plenty of anecdotes ! The guarantee of having a tour completely adapted to your profile, your questions and your preferences!
Self-driven tour in Burgundy, Provence and Riviera from Paris - 10 days / 9 nights in 4*/5* hotels
SELF-DRIVEN TOUR IN BURGUNDY, PROVENCE & RIVIERA FROM PARIS, 10 DAYS / 9 NIGHTS IN 5* HOTEL AND 4* HOTELS
Customer ratings and reviews
Nobody has posted a review yet