---------- Presentation of the tour available in English and Spanish ----------
All inclusive Private Tour.
Registered guide, entrance fees.
Available from April 1st to October 31st.
Este tour so esta disponivel em Frances ou em Ingles. Possibilidade de tour privado em Português ou em Espanhol segundo as disponibilidades.
PRIVATE BOURGOGNE TOURS
09:00AM: Pick up in Beaune or Dijon train station or at your hotel located in Beaune or Dijon area.
Guided tour of the Hospices de Beaune.
Typical example of Burgundy flamboyant gothic style, this former hospital founded in 1443 by the chancellor Nicolas Rolin and his wife Guigone de Salins is the testimony of the Flemish influence on the duchy of Burgundy. As far as architecture, it is worldwide famous for its colorful polychromatic glazed tile roofs. The Last Judgment triptych painting by Flemish painter Rogier Van Der Weyden is the highlight of the visit. You will tour the Salle des Pôvres (where the sick ones were looked after), the kitchens, the pharmacy and other rooms exhibiting artifacts and tapestries.

Picturesque drive through the famous villages of Pommard, Volnay and Meursault.
Sightseeing in the vineyard.
Tour and wine tasting at a local domain in Meursault.
The notion of "terroir" is essential in Burgundy. It is the foundation of the wines expression.
The vines of the Chateau de Meursault are ideally situated and sheltered from the winds by the mountains on the west .At Meursault, they spread over the quarries. The earth is rich in calcite and well drained, which gives the land all its wealth.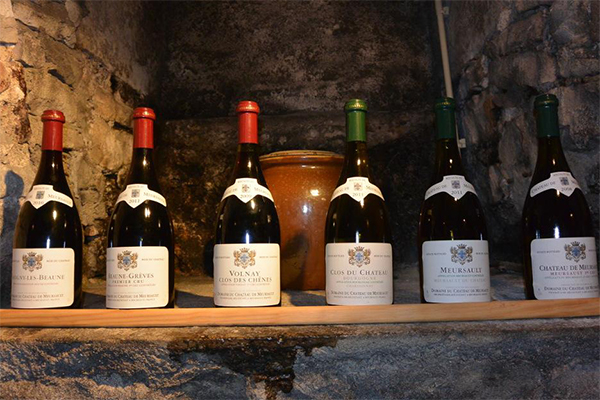 Tour and wine tasting lunch at a local domain. (NOT INCLUDED - OPTIONAL 115,00 € per person).

After the lunch, transfer to Beaune.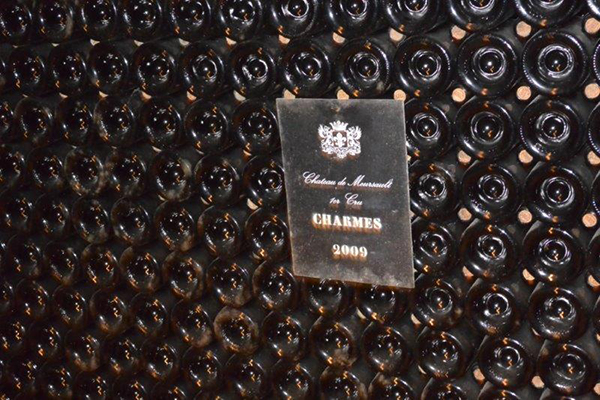 Tour and wine tasting at a local domain in the city centre of Beaune. Tasting of 6 wines...
Founded in Beaune in 1880, Maison Joseph Drouhin's cellars have spread from the historical Cellars of the Dukes of Burgundy and the Kings of France in Beaune (12th-18th centuries) to the Moulin de Vaudon, an 18th Century watermill in Chablis.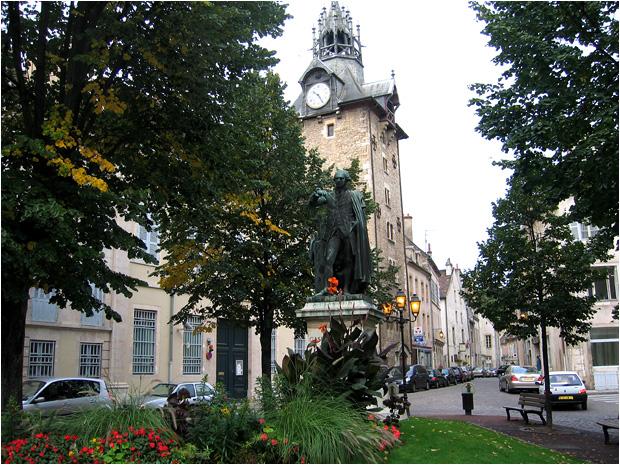 A rigorous attention to detail, self-imposed discipline, a desire to learn, a rigorous sense of values, passion and daring, are the qualities that have been handed down through the generations, together with the art of winemaking and a never ending search for quality.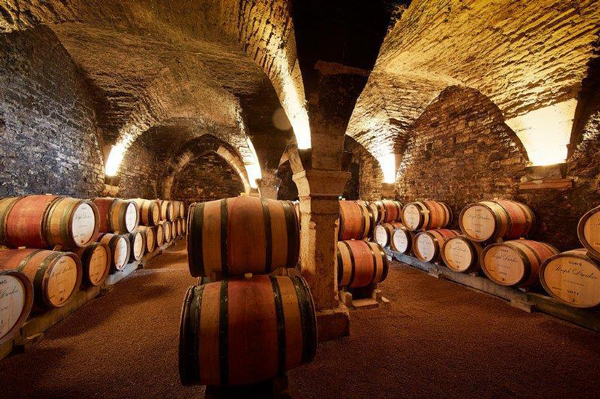 According the time and your drop of place, guided tour of the city or Beaune or Dijon.
End of afternoon your guide drops you off at your hotel.
Your hotel: 5* Hôtel Le Cèdre in Beaune.
Check in at your hotel***** Le Cèdre - double occupancy
Ideally located in front of the city walls and in a leafy setting, the hotel***** is close to the town center and the Hospices de Beaune. You can thus easily discover the town on foot.
Nesting in the heart of park, the 40 rooms, including 6 duplexes, are all very spacious, soundproofed, air-conditioned, with modern furnishings for your comfort and well-being. Its underground garage ensures the security of your stay.
Hotel may change according to their availability. Should a provider be unavailable we will offer alternatives of the same standard.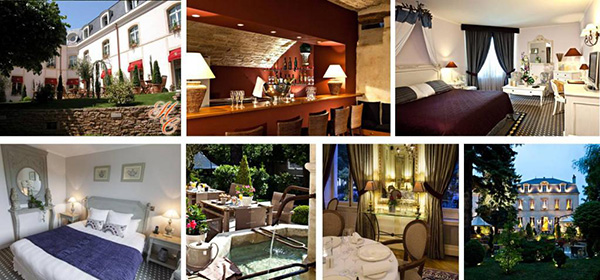 Enjoy Beaune's amazing restaurants, casual or gourmet, where you can try the incredible Burgundy specialties: escargots de Bourgogne,boeuf bourguignon, oeufs en meurette, (poached eggs served in a sauce made a reduced Burgundy red wine), coq au vin, fromages (cheeses).
This tour includes
transportation in a comfortable full options minivan and English speaking guide for 1 day (from 09:00 to 05:00), entrance tickets and guided tour of the Hospices de Beaune, sightseeing in the vineyards with your wine expert guide, tour and wine tasting at a local domain in Meursault and at a local domain in the city center of Beaune, 1 night in 5* hotel in Beaune.
Wineries are submitted to change according to the availability.
This tour doesn't include
extras, personal expenses, other drinks, meals, train tickets, extra hour is 75 € (with a maximum of 2 hours per day), tour and wine tasting lunch at a local domain (drinks included) - not included 115€ per person.
| | |
| --- | --- |
| Duração do tour | 1 dia |
| Tipo de tour | Private tour |
| Hotel adress | Hôtel le Cèdre***** - 12 Boulevard Maréchal Foch, 21200 Beaune, France (+33 3 80 24 01 01) |
| Van | Tour semiprivado ou privado. O transporte desta excursão é operado em vans com opções completas e confortáveis. Máximo 8 passageiros por van. |
| Crianças | Preço reduzido para crianças menores de 12 anos. Gratuito para crianças menores de 3 anos de idade. |
| Guia | Tour semiprivado ou privado. Esta excursão é acompanhada por um Guia oficial Intérprete. O guia oferece um passeio pelos monumentos e apresenta a história e a arquitetura dos locais e cidades visitados. |

Especialista em roteiros personalizados em toda a França desde 2003 !
Você gosta de este roteiro, mas não deseja compartilhar o microônibus com outros hóspedes? Temos o ajuste perfeito para você! Aproveite esse roteiro numa base privada!
Exclusividade de um motorista guia que fale português.
Transporte particular em um microônibus Mercedes confortável com todas as opções.
Colheita e entrega complementar no seu hotel.
Nossos guias não vai lhe dar uma palestra, mas ele vai levá-lo como um amigo e de uma forma descontraída, revelando muitas anedotas! A garantia de ter um tour totalmente adaptado ao seu perfil, suas dúvidas e as suas preferências!
Roteiro privado na Borgonha um dia - Côte de Beaune + ***** em Beaune
Customer ratings and reviews
Nobody has posted a review yet